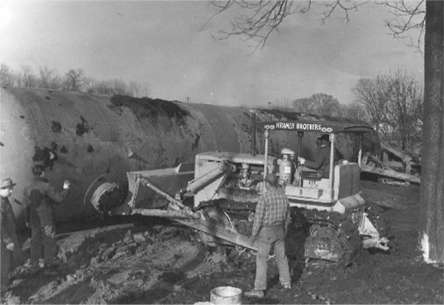 The Origins
The Kramer family started out primarily as farmers. Then Ivan and Lloyd Kramer started a construction company that specialized in road building called "Kramer Brothers" in 1947. All the meantime, they farmed on the side. About 1957, they rerouted/rebuilt Ohio state route 726 right by Ivan's house. As a matter of fact, Ivan's chicken house was right in the way of the new proposed route. It was, as Ivan explains, "a case of move the chicken house or tear it down." Using piling intended for bridge construction, the Kramers hauled it over behind the barn with a bulldozer.
Through the years, someone had stored soybeans in the chicken house. Joe Kramer, Ivan's son and President of Kramer Power Equipment, 8 at the time, was in school the day it was moved. But one of his fondest recollections is skating with his friends in the chicken house on top of a layer of soybeans - thoroughly dried and hard as a shot!
Kramer Power Equipment Organized
Ivan and Lloyd dissolved their construction business in 1965. Ivan and his wife Anna, spotted an ad in the paper for Wheelhorse dealers, and became one. This was the birth, in 1975, of Kramer Power Equipment, selling and repairing mowers, tillers, and mulchers. The Kramers set up shop in the old chicken house. Joe started Kramer's Auto Body Shop the same year.

The next steppingstone
Ivan and Joe collaborated on repairing farm equipment, for which they bought their first machine tool, a Hendy engine lathe for $500 at an NCR auction in Dayton. The repair business soon overtook the Wheelhorse dealership, which was discontinued - the body shop too. Ever the opportunists, they expanded the chicken house to 1800 square feet. They also began to install and repair truck bed bodies, snowplows, and salt spreaders for township, county and state trucks.

....And the next
Kramer Power Equipment bought additional machine tools, custom built others themselves, and became a full time industrial welding and machine shop. In addition to the repair business, the shop modifies products such as sprockets, gears, pulleys, and couplers for a prominent manufacturer of power transmission. The business thrived and outgrew the chicken house. In 1981, the Kramers opened a brand-new 8,000 square foot plant. The company has been maturing ever since adding more equipment and new computerized machinery. In 1997, the Kramers started adding another 16,000 square foot to the facility.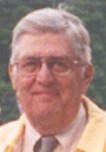 Ivan & Anna Kramer - Co-Founders
As Ivan has said "A big part of running a machine shop is ingenuity. It's the ability to use our equipment for purposes other than it was designed for- to do jobs other people thought were too difficult or impossible."