Sprocket and Gear Teeth Heat Treating
Heat treating teeth doubles the life of a sprocket and gear. Typically the Rockwell hardness (Rc) of the teeth ranges from 30-63 Rc depending on the type of steel.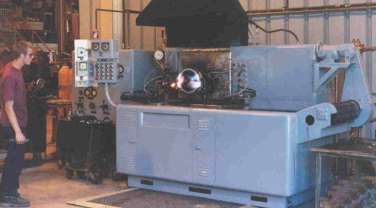 Sprockets - The part's outside diameter is almost unlimited. Any normal sprocket tooth can be hardened.
Gears - The gear must be made from medium carbon / direct hardening steel. 2-1/2" wide face and smaller.